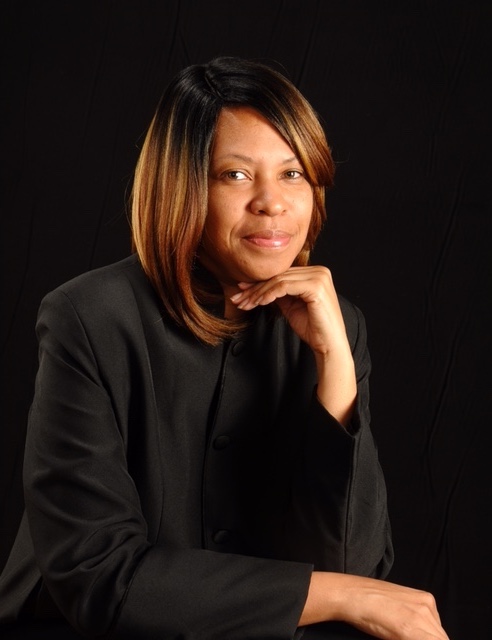 Reverend Regina Dotson Hibbert is the senior pastor of Greater Turner Chapel African Methodist Episcopal (AME) Church in Atlanta, GA. She is a Doctor of Ministry (D.Min.) candidate with a concentration in church leadership and community witness from the Candler School of Theology at Emory University. She has an earned bachelor's degree in accounting from Fort Valley State University, a Master of Business Administration (MBA) degree from Columbus State University, and a Master of Divinity (M.Div.) degree from Turner Theological Seminary at the Interdenominational Theological Center (ITC).
Rev. Hibbert is known for her anointed leadership gift, financial acumen, and community advocacy. She has an extraordinary ability to connect and spread God's message of love to people of all levels within the local church and community globally. For more than 20 years, she has faithfully served with vision, compassion, integrity, and a servant leader's heart both in the Atlanta North and Southwestern conference of the Sixth Episcopal District.
Her ministry highlights include pastoral assignments at Greater Mt. Zion A.M.E.; Russell Temple A.M.E., New Mount Carmel A.M.E., and Friendship A.M.E. Church. While under her exemplary leadership, these ministries grew spiritually and financially. Improvements were made to their physical edifices. Rev Hibbert is the recipient of numerous honors, including:
Outstanding Pastoral Leadership from Russell Temple A.M.E. - While serving in the South Atlanta District
Outstanding Dedication, Support, and Commitment as a Church (Greater Turner Chapel AME Church) to Young People and Children Division, (YPD) of the West Atlanta District
2022 President's Award from the Sixth Episcopal District - Presented to pastors for exemplary service to Sons of Allen, their church, and their community
Professionally, Rev. Hibbert is employed with the Fulton County School System. She manages a multimillion-dollar operational budget, and she is responsible for ensuring all financial spending goals and related benchmarks are met. She has been honored as the "Staff Support Person of the Year." She has also received recognition for "Leading by Example," "Exceeding Budgetary Standards," and "Outstanding Budget Monitoring and Management." She is active in the community, and she is a member of Alpha Kappa Alpha Sorority, Inc.
Above all of this, Rev. Hibbert considers it a privilege to be among those chosen to spread the message of the gospel in such a time as this. She believes that God is able to do great things, standing firmly on the promise recorded in Isaiah 43:19: "Behold, I will do a new thing: now it shall spring forth; shall ye not know it? I will even make a way in the wilderness, and rivers in the desert."
In addition, her greatest accomplishment is being a proud and dedicated mother to her son, Peppe (affectionately called PJ). Her greatest joy is that he has believed the message of the gospel and has accepted Jesus Christ as his Lord and Savior.